Description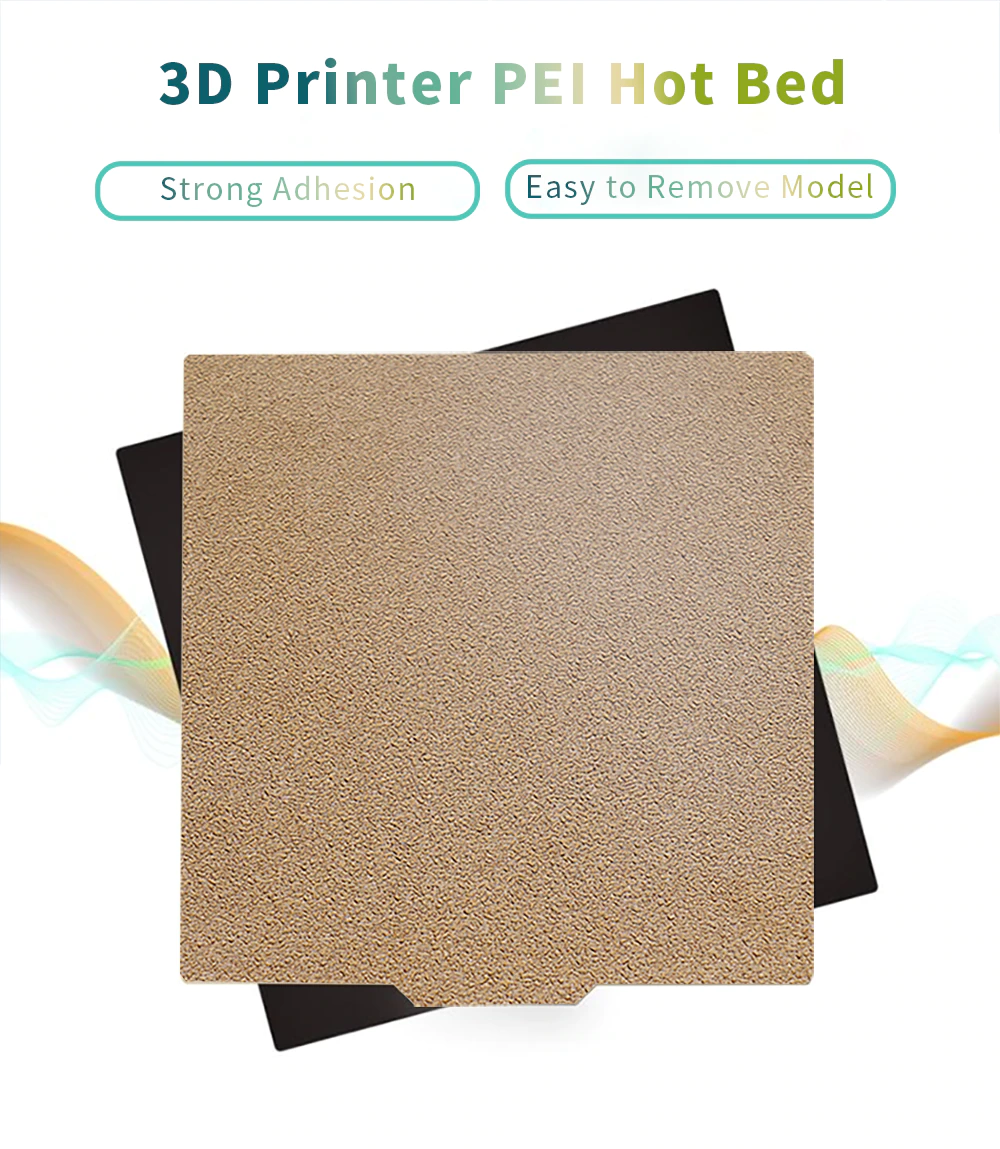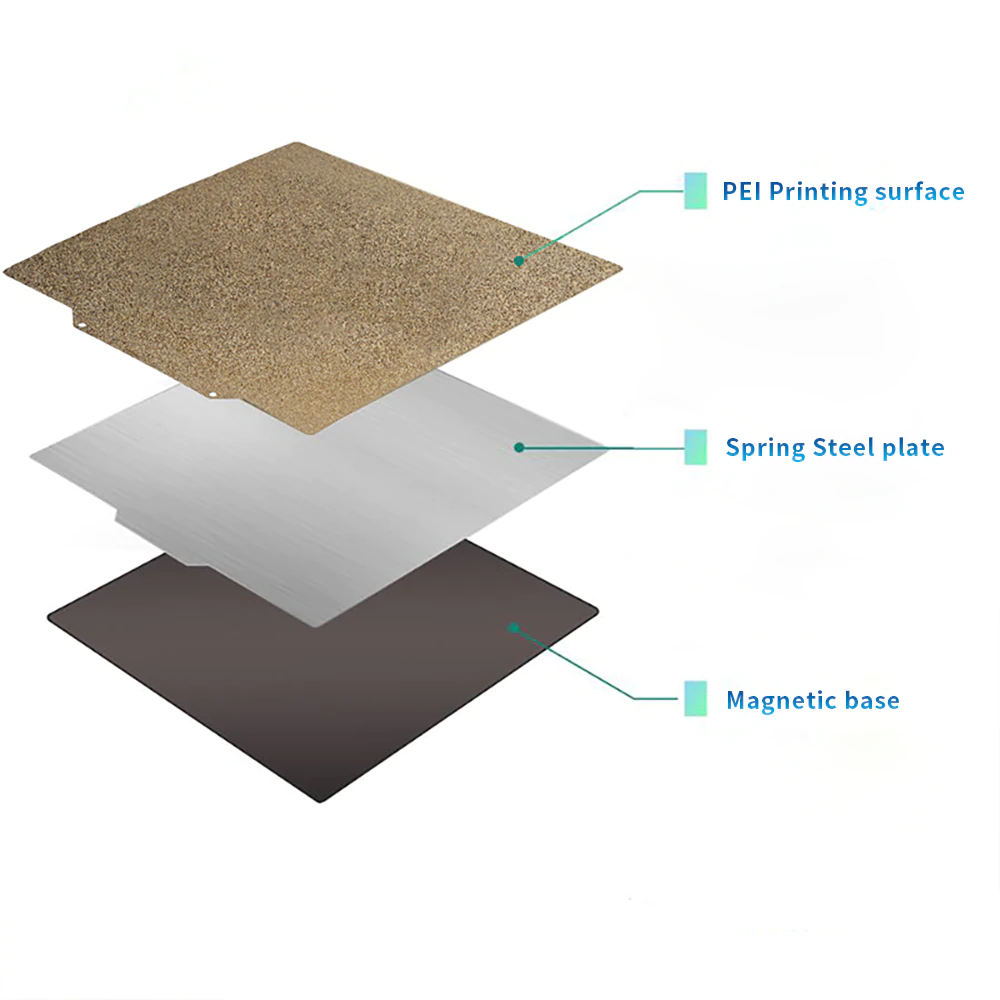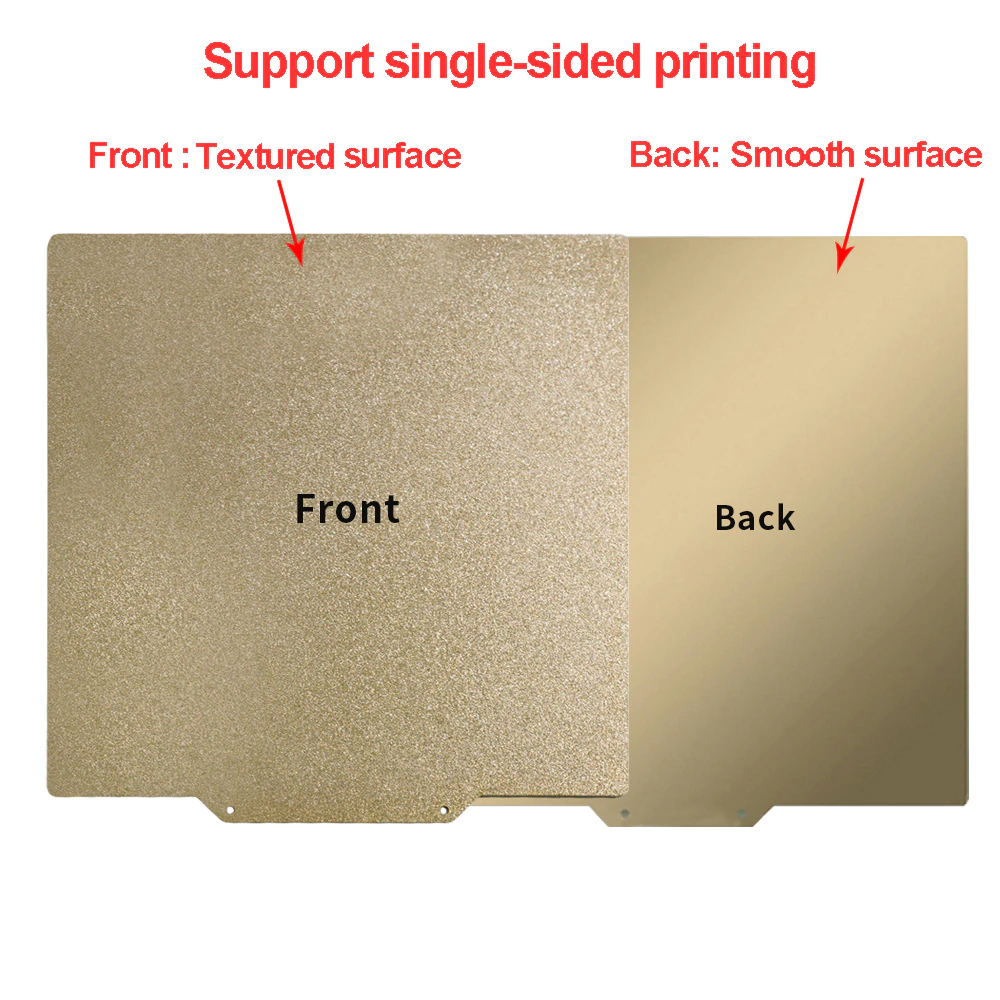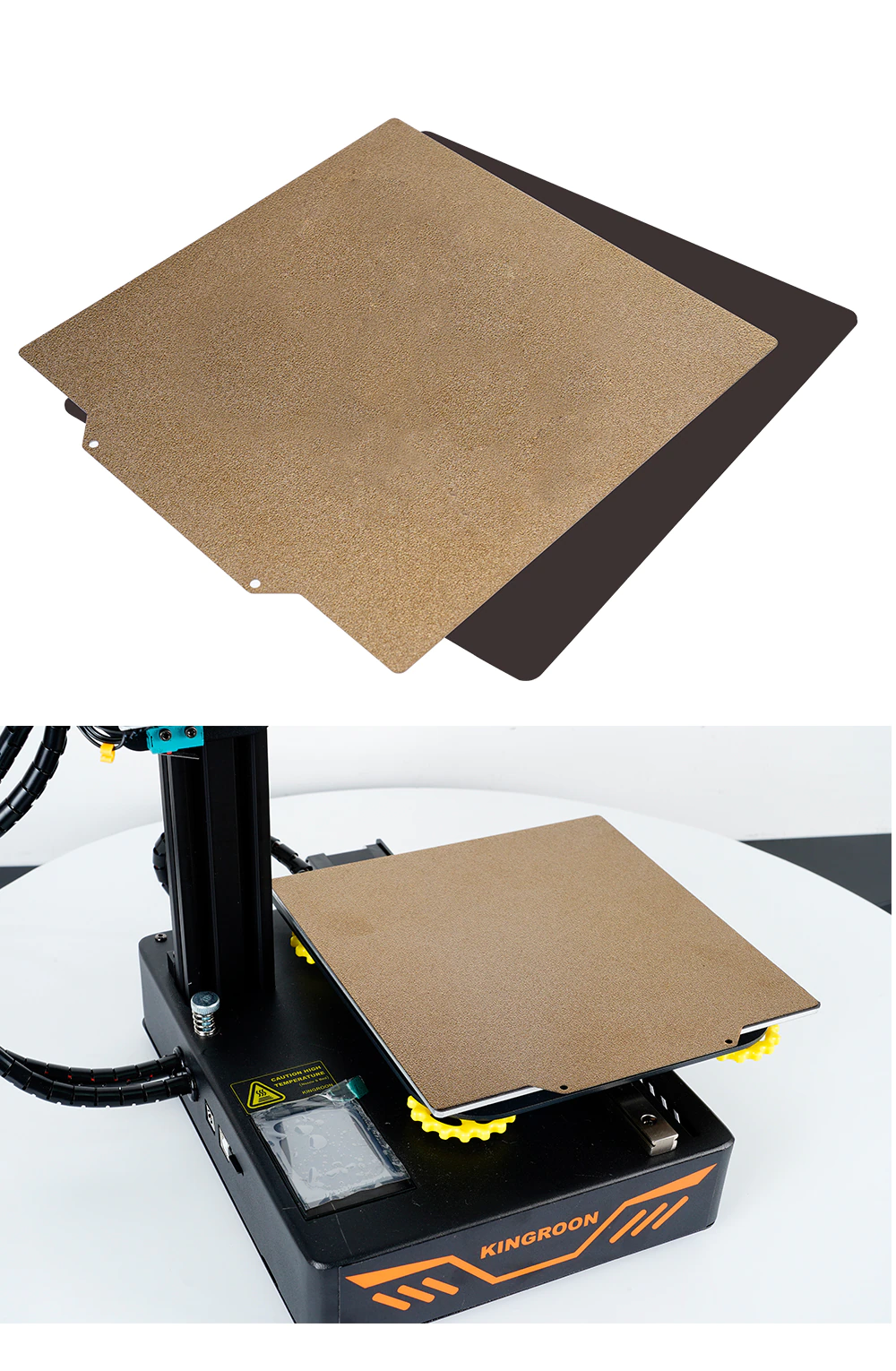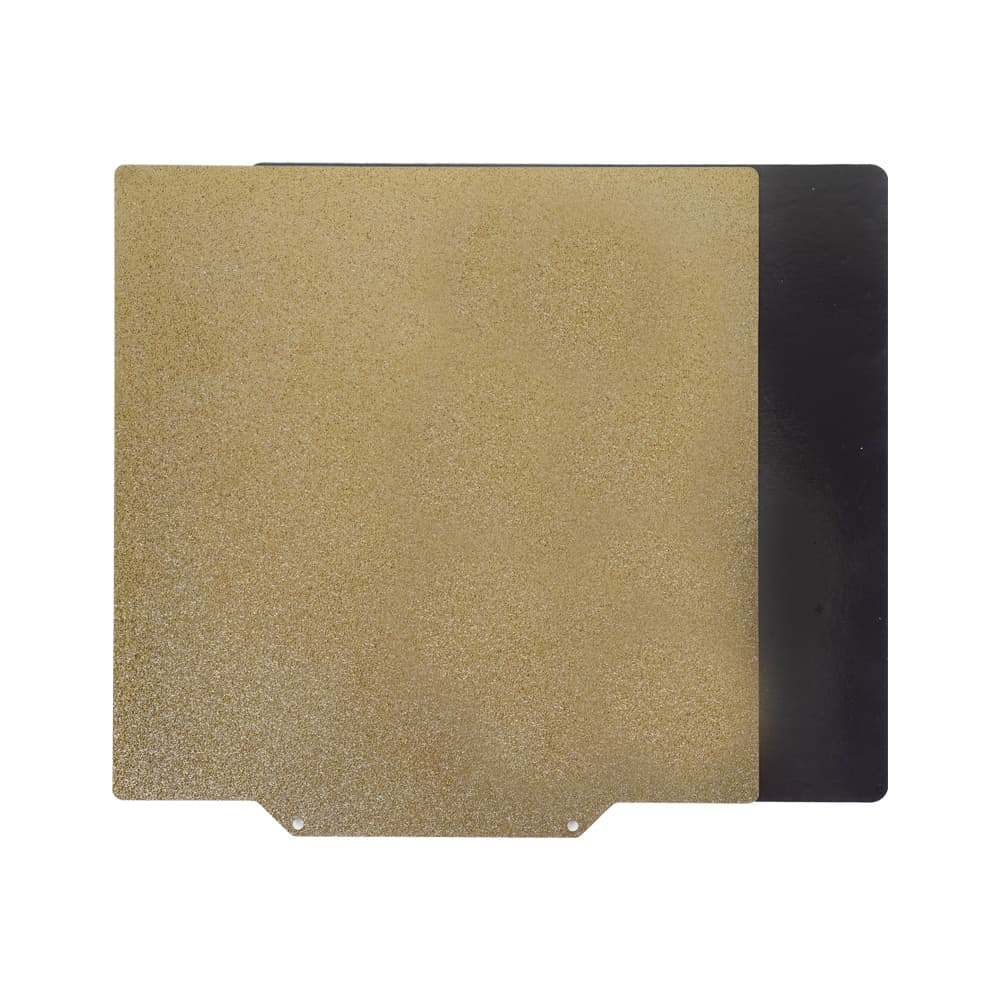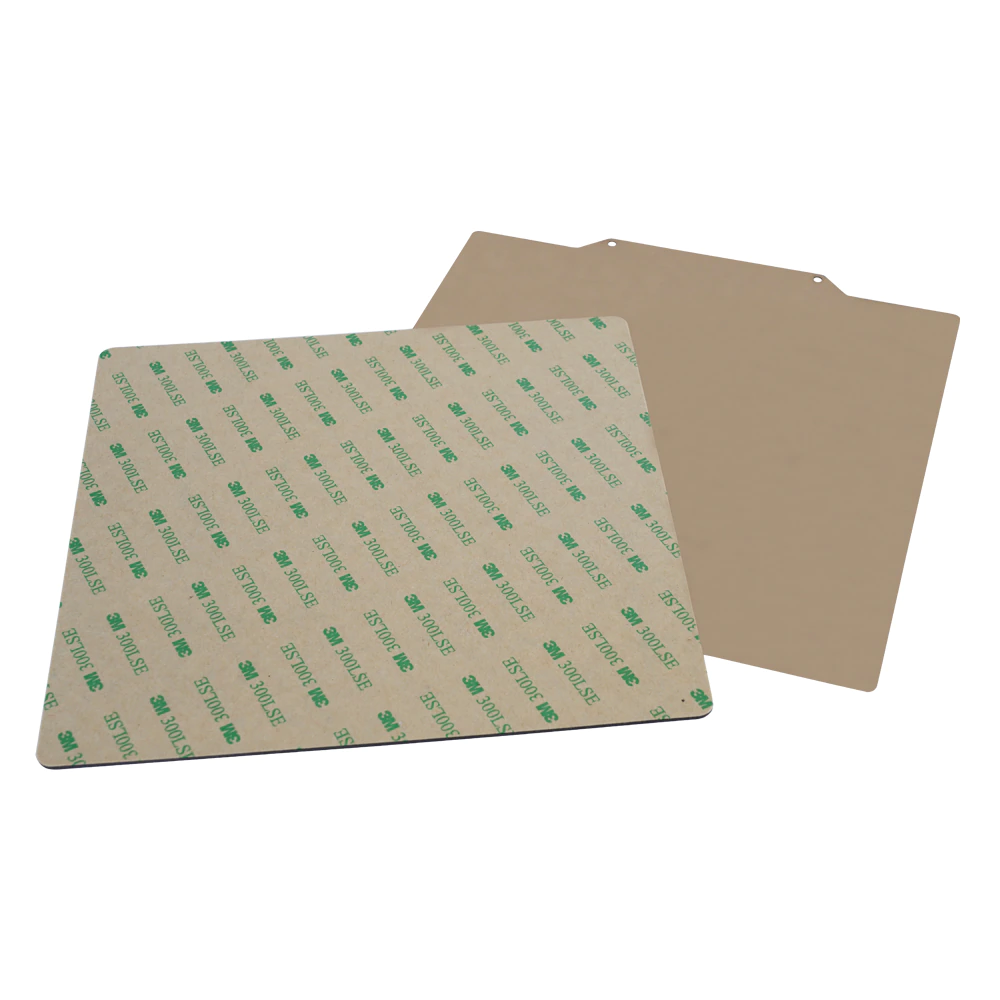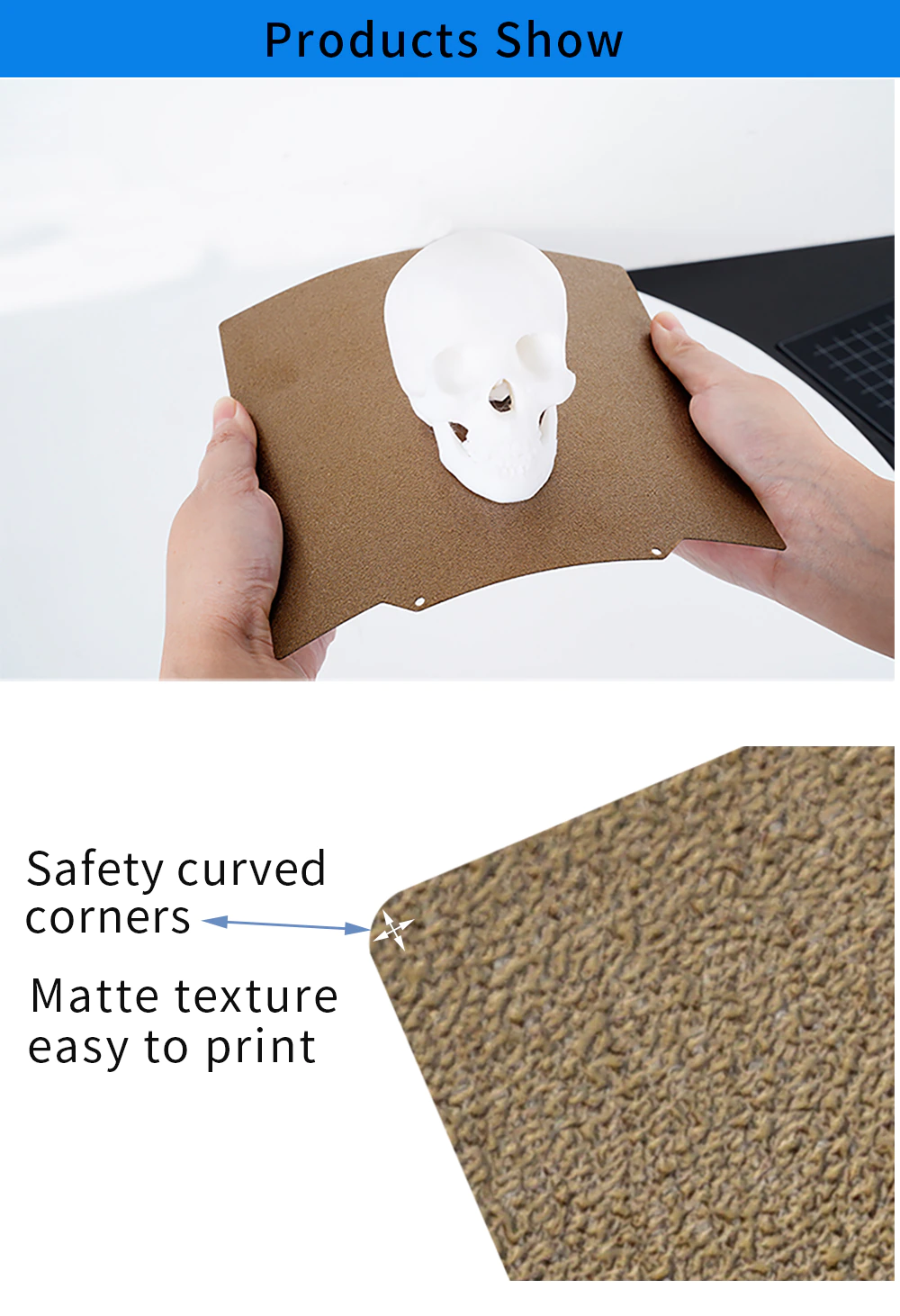 Benefits:
Never deformation and never rust.
Easy to get a good first layer, even for a new user
Flexible, removable, very good grip of the magnet
Suitable for a variety of filaments, especially for PLA
Easy removal of parts – just flex the plate a little and then remove the prints after cooling
Fast heating/cooling performance, less waiting time before/after printing.
A 3D printer mat for life
Parts List:
PEI print surface
Spring steel plate
Magnetic base
Hardware:
100% true Ultem1000 (PEI) amber color, matte surface.-0.125mm thickness – Made in Europe
This spring steel sheet is flat, flexible, adheres very well to magnets.
How to use it?
After applying the PEI foil to our special spring-loaded stainless steel foil, you can simply use 4 clips or just the magnet to hold it on the heat bed and then enjoy the print.
Easily remove 3D prints from the printer by removing the spring steel plate, flexing it and "peeling" the print off. It's simple and makes the print removal process much easier.