Description
Mono X resin 3D printer – Large print volume 192/120mm/245mm. – 4K resolution – High print speed – Free Postpac priority shipping in Switzerland
Safe design

The printer turns off immediately when the top cover is removed. This feature is disabled by default.
Software Anycubic Slicer

New functions have been added to the software. Supports up to 8x anti-aliasing (staircase effect). Quick slicing, pattern cutting and labelling.
High print speed

The exposure time is only 1.5 to 2 seconds, and the maximum printing speed is 60 mm/h, which makes the printing speed much faster than the normal photon.
High-performance Z-axis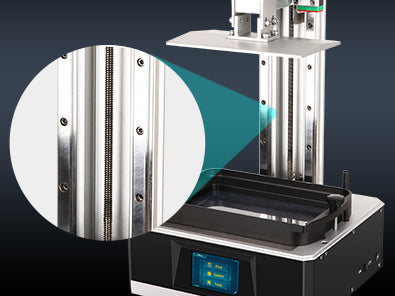 The Z-axis is supported by a combination of two linear rails, a stepper motor and a backlash nut, which greatly improves stability during movement and reduces the risk of layer movement.
New UV matrix light source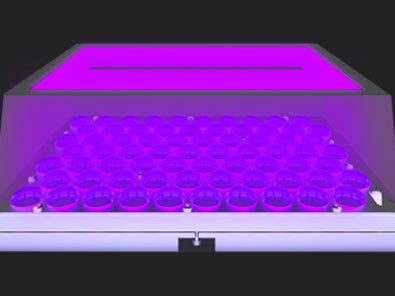 A high quality quartz lamp and a new matrix design allow an even distribution of UV light. The 4K monochrome LCD screen allows for high quality prints.
Anycubic APP Remote Control

Remote control of printing, monitoring of printing progress, adjustment of printing parameters.
UV cooling system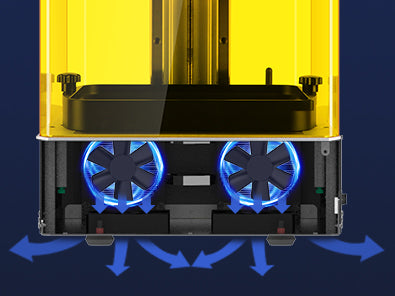 Active cooling for stable print performance and longer life.
Large construction volume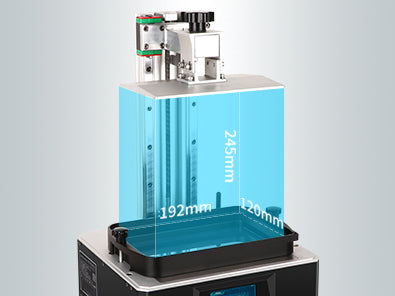 A large construction surface for your 3D creations of : 192 mm (L) * 120 mm (W) * 245 mm (H)"
8.9 4K monochrome LCD display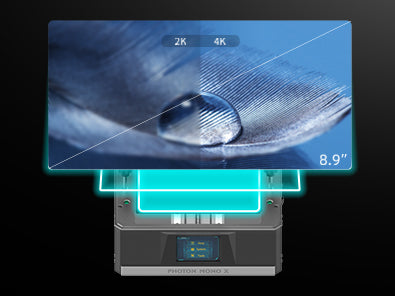 Monochrome displays have a life span of several thousand hours. Monochrome screens allow very short exposure times for faster print times.
Technical specifications:
● System: ANYCUBIC Photon Mono X
● Operation: 3.5-inch touchscreen
● Software: ANYCUBIC Photon workshop
● Connectivity: USB
● Technology: LCD based SLA
● Light source: high quality (wavelength 405 nm)
● XY resolution: 0.050mm 3840*2400 4K)
● Z-axis resolution: 0.01~0.15mm
● Layer resolution: 0.01~0.2mm
● Print speed: 60 mm/h max.
● Rated power: 120 W
● Printer size: 270 mm (L) * 290 mm (W) * 475 mm (H)
● Build volume: 192mm(W)*120mm(W)*250mm(H)
● Material: 405 nm UV resin
● Net weight: ~ 10.75 kg
You can use any type of photoresist with a wavelength of 405nm, we recommend Anycubic resins, which are very good value for money.
This machine is delivered assembled. Power it up, set the print tray, fill your resin tray, insert a file to print, start printing and "HOP" it's off!
Contact us (click on this link) if you want more information!
Why LCD technology rather than another
We selected LCD printers for their "ease" of changing their UV screens (simpler mechanism), unlike SLA (laser beam) or DLP (projector). LCD technology is also faster and cheaper for a similar quality in relation to SLA.
Remark:
Before each use, be sure to clean the resin tray and the print tray.
Excess resin remaining in the tray after printing should not be reused or stored until it has been filtered out, as cured resin residue may remain in the tray and damage your FEP film or UV LCD screen when setting the printing plate or printing.
Keep resin out of reach of children and animals.
When handling the resin, we recommend protecting yourself with gloves, a mask and goggles to avoid any accident.
Post-printing cleaning (of the resin tray, printing plate and excess resin on the printed part) is done with isopropyl alcohol and then rinsed with water.
Download the latest version of Photon cutting software here:
Photon_WorkShop (.exe for Windows, .dmg for Mac)
Presentation of the Mono X in video

Video editing and calibration